Wow I haven't been so excited from any movie this year like I am with The Croods. This movie is definitely a must see. Even if you don't have kids or whatever you will be laughing your butt off through the whole movie.
My kids (5 & 12) both enjoyed it. As soon as we left the theater they both said we have to buy it. That usually never happens. You know that they both actually agree on something.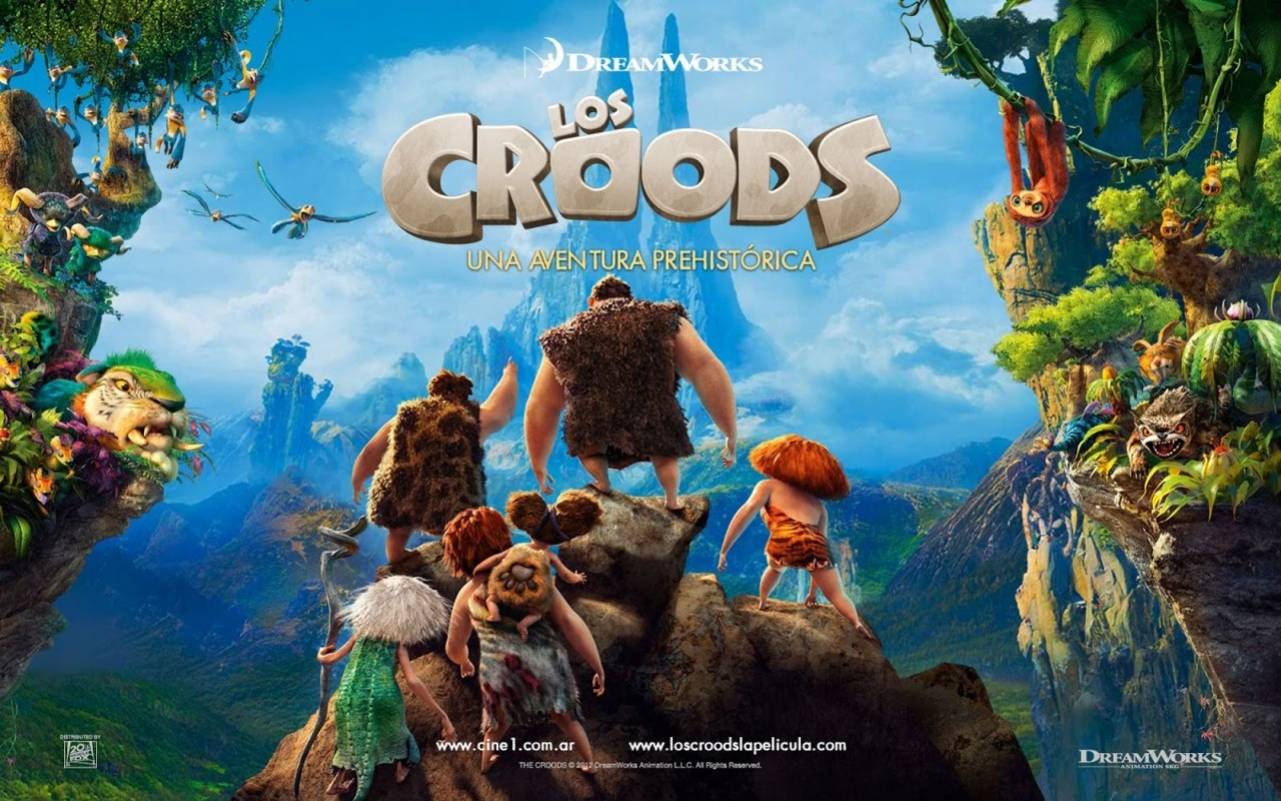 Anyway a little about the movie. The croods are cave people who are afraid of everything that's how they have survived while everyone else didn't. They lived in a cave and if the sun didn't come out neither did they. You can imagine how that must have sucked. Anyway one day they were forced out and had to go in search of a new cave but what they found was so much more. I wont give it away so I will just stop there and tell you to go see this movie, buy it, own it you wont regret it.